Kitty's Quilts - Page 4
THE SAMPLER QUILTS
SAMPLER QUILT No. 1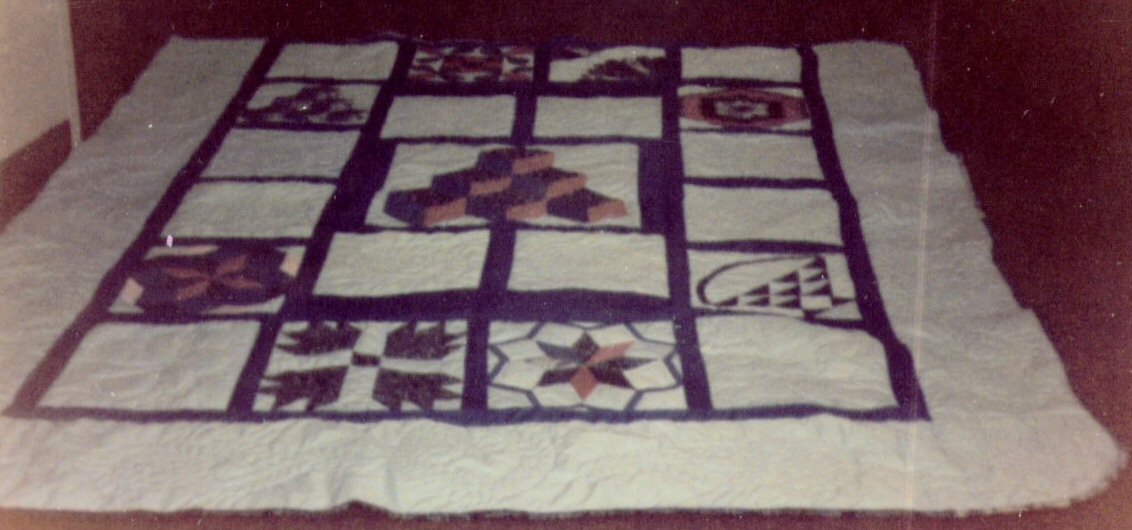 This quilt was started just as a project to use up left over scraps of material. It wound up as a christmas gift. Each square is different, no two squares are alike. The plain color squares are quilted each in a different quilting pattern. They are all done by hand, and this one was assembled square by square, instead of an overall assembly in large layers. This enabled me to lap quilt the whole project, with very little time spent with the whole large piece on my lap. The quilt is double bed sized.
SAMPLER QUILT No. 2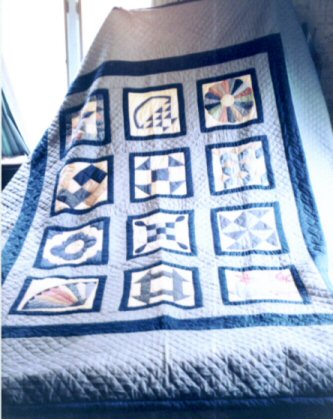 This is another completely hand stitched quilt. This time the center rectangle of sampler squares was completed., first the top, then layered together and stitched by hand, then the border sections were assembled and stitched individually. When the diamond stitching was done on all the border pieces, they were attached to the center rectangle and the strips then quilted. Again, each square is different, making it a true sampler.
Click on block NAME to see the pattern and assembly instructions.